Citizen Heat Network
"Make the Eye of the Needle Bigger"
Earthquakes have been striking the city of Groningen for years due to the nearby exploration of natural gas. Now, residents of Paddepoel, one of Groningen's central neighborhoods, are pushing forward their own heat network – free of gas and 100% renewable. Els Struiving, one of the initiators of "050 Buurtwarmte", explains why and what is important to Paddepoel inhabitants.
31. July 2019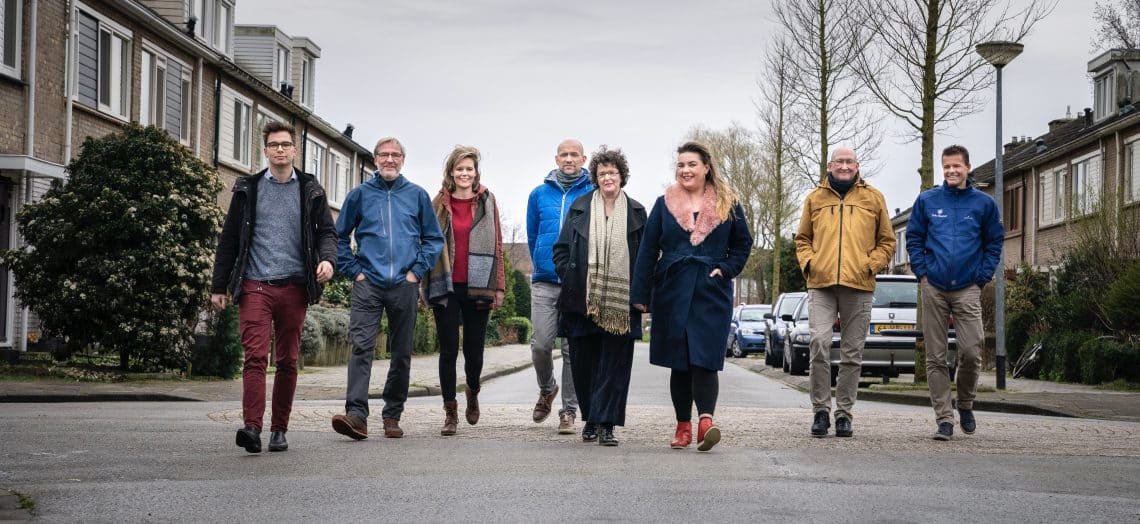 Els, what was the motivation behind this initiative?
We already had a citizen initiative in our neighborhood. Under the name "Paddepoel Energiek" our group has been advising residents in all kinds of energy questions – be it when someone wants to install PV panels, improve the insulation of the house or exchange the windows. But we wanted to do more, take the next step.
As almost everywhere in the Netherlands, basically all households in Paddepoel are still heated with natural gas. Yet, the exploration of natural gas has already caused several earthquakes in the region. That means that we have a sense of urgency that we need to get away from it and find alternatives.
How about the option to let everyone find an individual solution?
What are the alternatives when you live in a house built in the 1960s? Actually, there are not many. It's almost impossible to insulate to a degree that electric heating or a heat pump could be envisaged. People here cannot afford an investment of 50.000 to 60.000 Euro.
That's why we thought of a collective solution. The advantage is, everything here has been built at the same time, the same way.
You are targeting 500 households. Is everybody on board already?
Of course, we did not know whether we would get everyone on board. However, as we have been active in the community since a long time, we had an idea of what those people think whom we already know. These are mainly many elderly citizens who like to live here, are interested in their house and also want to do something for the environment. Obviously, living in Groningen, the earthquakes are a big factor too.
But we also knew that there's no other instance which knows the opinion of the population better than us: not the municipality, not the university, no research institute. Through our network, we know a lot of people. That is only a start, but the best start we could have.
Did people have a positive attitude towards heat networks right from the beginning?
We knew that many do not know what a heat network is or even have a negative attitude. They are worried about the monopoly character, the costs, whether the source would be really sustainable. That's why in the first step, we wanted the team to understand the possible implications. And then we very quickly invited neighbors to regular open-door afternoons so that they could get informed.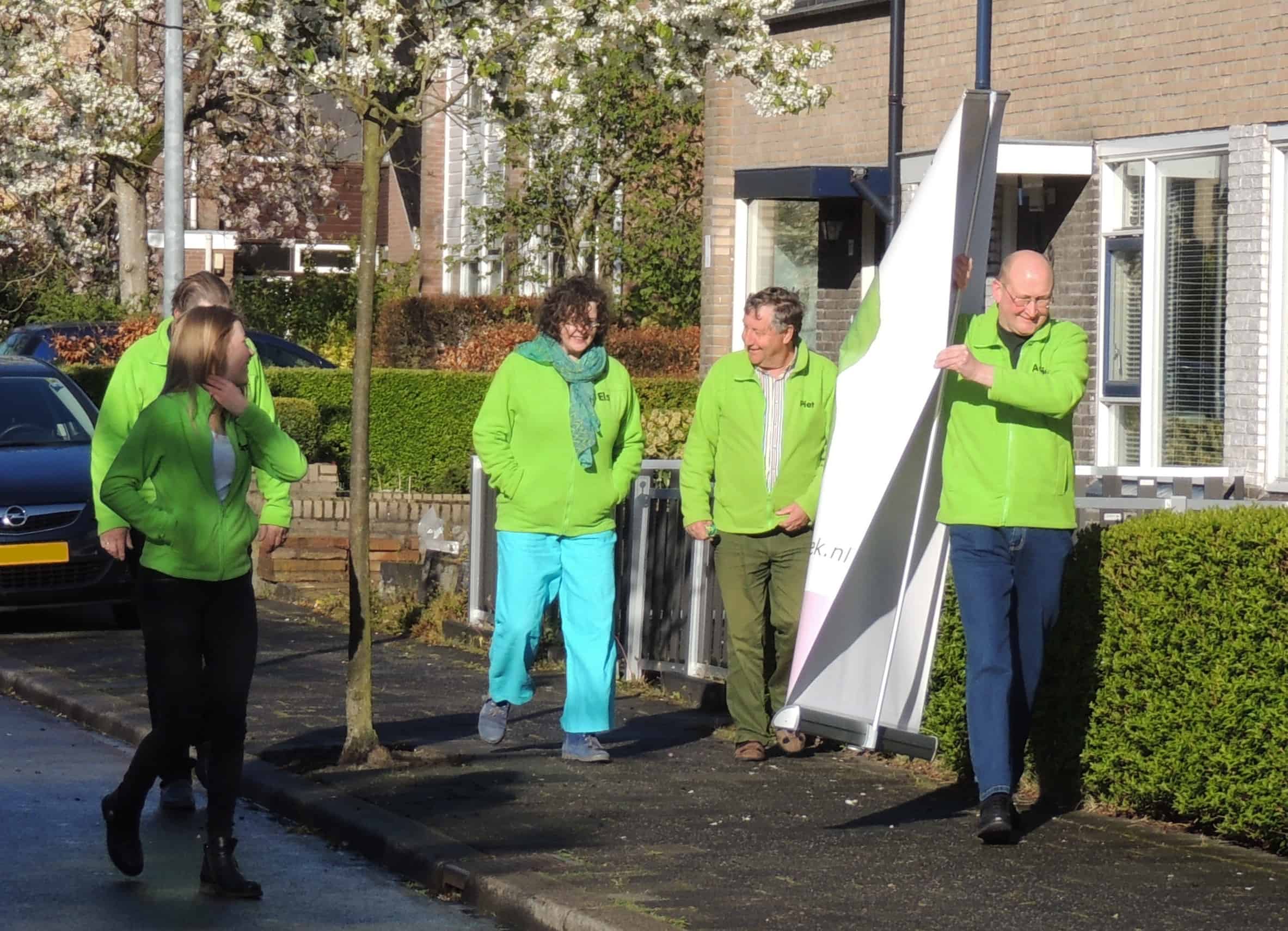 What will you do differently than a commercial supplier?
WarmteStad had mostly talked to the managers of housing associations, and informing the tenants was no priority. In our case, the approach is quite different. To us, the house owners the house owners are the main stakeholders because they make the decision about their heating system. And we consider tenants as equally important – not just the house owner should decide, the opinion of the people living in the house is crucial. We are citizens and neighbors ourselves, so it is not difficult for us to see things with the eyes of the customer.
Here in Paddepoel, we have understood that we need to connect the big ambition of a heat transition with other wishes and expectations of residents. Otherwise, energy remains a topic for green intellectuals only. You know, gas is pretty unbeatable as regards the costs. That means we really have to think differently than in terms of costs and environment only.
Midlife crisis in the neighborhood
What kind of issues are those?
Paddepoel is over 50 years old and has its midlife-crisis. Many people who moved in as young families still live here. Then students came in, international students, and foreign families with low or no income. In Paddepoel Zuid, we have big social problems, and even if this is not the case in Paddepoel Noord, people have the impression that the area will go down the same road. The proud, green Paddepoel with car-free areas of the sixties feels very unsure about its future.
What we do here, is not just about a technological alternative, it's a cultural and social claim to do something together to improve the quality of living in our neighborhood. Our followers are not some typical left early movers. It's more the traditional bourgeois who wants a revival and "make Paddepoel great again".
"Make Paddepoel great again": How can a change of energy system do that?
My home is my castle, that's where I can have a little impact. But together we can have a much bigger impact. It's not primary the energy question but the feeling of empowerment: "Look, what we do together". And every home needs heating, so that's where we have something in common. So, now we have the chance to do that.
How we made the hole of the needle larger instead of shrinking the camel
Which role did Communication Works play?
We have approached Communication Works because we knew that we needed to reach many more people than the ones already in our network. And that we had our own tunnel vision, that maybe we were overlooking or misinterpreting something. We started a project, but we wanted to be sure we take it in the right direction. Even when you organize meetings, it's often the same people who come.
We did not just want a scientific survey, we wanted to be engaged and triggered to formulate scenarios that are really relevant for our very specific project and situation. We already had many investigations before, but we needed a study actively engaging both the team and residents. Community Scouting as developed by communication Works is a very customer-oriented approach to cross-check our very own ideas, wishes and fears against the opinion of our fellow citizens. It's really a tool to find out how to make possible, what otherwise might not be possible.
Were you surprised by the results? Have you gained new room for manoeuvre?
Yes, we have been surprised by some of the results. And we now know that we should have carried out Community Scouting much earlier. It helps us better integrate different opinions, understand what motivates our neighbors and how we can win their support. In the beginning, we were afraid that we would create expectations we might not be able to live up to. Only when we saw the results, we really understood how worthwhile it was. You know the proverb in which the camel needs to go through the eye of needle? Well, Community Scouting made the eye of the needle bigger. Or the camel smaller (laughs).
Read the Community Scouting Report in English (original) or Dutch (translation)
More about 050Buurtwarmte