Five public talking tips
Be heard
Talks, live in front of an audience or streamed on the web, are one of the most powerful communication trends of our time. But how to make your talk stand out?
Communication Works helps organisations to develop effective formats for talks. To start with, here some advice from Managing Partner Niels Reise.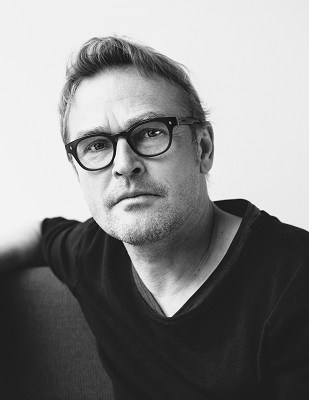 Five things to do (and not to do) at a presentation
In the film 'The King's Speech', the English King George VI, played by Colin Firth, is to be cured from his speech impediment and stammering by stuffing a handful of pebbles into his mouth at the beach and thus, with clear articulation, overtoning the roaring surf. The method, so very British it appears in the film, is mentioned for the first time 2400 years ago by the famous Greek speaker Demosthenes.
Our image of history and the people who have made history goes not least along great speeches. Nevertheless, talk has never been as important as today! You don't believe it? Then take a look around: The fastest growing content in digital media are people who speak to us – in expert analyses, commentaries, presentations of anything from environmental protection to cooking studios. Even large corporations and organisations put video messages on the web instead of harassing their employees with letters, mails or articles. And TED Talks is perhaps the largest speaker's corner the world has ever seen.
CommunicationWorks supports organisations in the development of effective speech and dialogue formats – live and streamed. Here are a few of the most important things that you shouldhave in mind:
Be useful!
The most important task of a presentation is to give the listeners knowledge or insights that they themselves consider useful. They – not you! One common mistake is to talk too much about your own business, inside out. To want something from your listeners instead of giving them something they want.
Follow a thread!
Imagine a specific target group and leave everything aside that could lead this target group off the ground. Once you have deleted a lot of unnecessary side-information, you can go deeper and bring enough air between the lines so you can watch your audience and respond in a live situation. You should be able to summarize your thread in fifteen words.
Be yourself!
A popular saying goes like this: 'Always be yourself, unless you can be Batman. Then always be Batman.' The only thing you can NOT be on stage is somebody else. If you are sensitive, be sensitive. If you're a nerd, be a nerd. Otherwise, you run the risk of being seen as a phony who manipulates the audience. Openness can disarm the most critical audience.
Skip unnecessary facts!
Do you really need to enumerate boring data about your business? The structure of your organisation, the names of the heads and chief officers? The audience has no use of it. Let them know HOW you work and what ideas lead your work.
You don't need to be loved!
Of course you are looking for your audience's affirmation – for your cause and for yourself. You would like to get applause and you want to enjoy your public performance. But ultimately, it's about your audience and their interest in the subject. (Unless you are Batman, but we already had that.) Find some faces in the audience and just smile at them.