Energy Efficiency Interview
Above the Radar
"We can't oversell Energy Efficiency", says EEIP* President Rod Janssen. But with the Energy Management System ISO 50001, and the Energy Efficiency Directive in place, it is plain to see for everyone that Energy Efficiency has become an important economic and industrial factor far beyond climate protection. For Janssen, the best event to learn and discuss best practice, is the World Sustainable Energy Days in Wels, Austria.
9. December 2018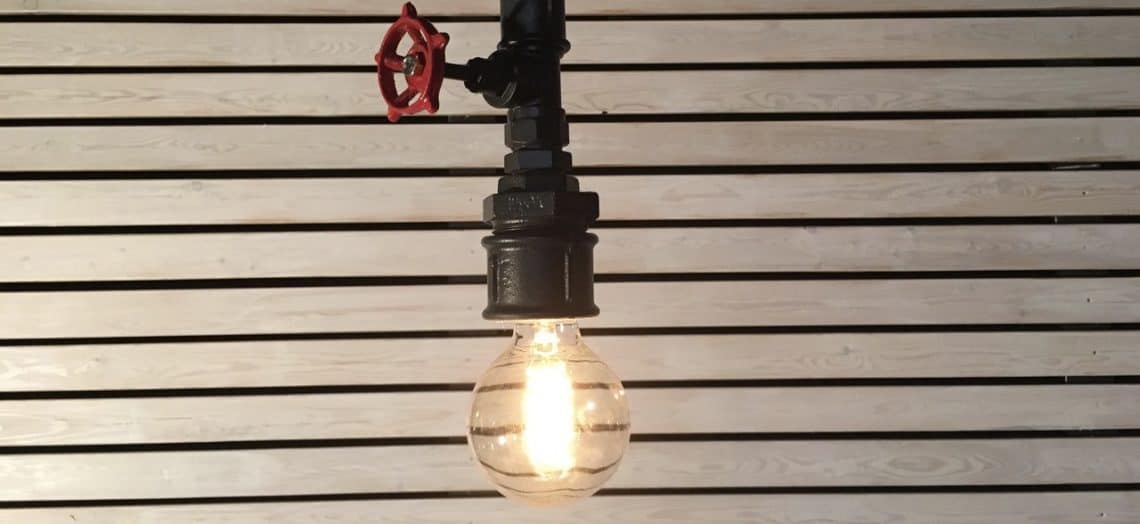 Communication Works: Energy efficiency used to be the poor cousin of renewable energy. Unlike for renewables, targets for efficiency were not binding. Today, more policy-makers claim that energy efficiency must come first. What has changed?
Rod Janssen: Energy efficiency has come a long way since the debate started with the first oil crisis in the 1970s. We all remember some vehicle-free Sundays. But we also know how it went: People were afraid that saving energy could harm the economy. Energy use and economic growth were very intertwined.
That is also why energy efficiency used to be measured as energy intensity: energy use per unit of economic output. It is very hard to have a binding target for that.
Energy Efficiency First

What does it look like today?
Now it is commonly assumed that economic growth and energy use can be decoupled and we also know what Energy Efficiency can do for meeting our Paris climate obligations.
Therefore, the European Parliament has taken a much more ambitious approach to Energy Efficiency. The Commission has been a little slower. The Member States are the ones that actually have to implement the policies and are responsible for meeting targets. So, they tend to be more conservative. That's probably why the Council has been much slower.
That said, they have met half way and agreed to give Energy Efficiency a much higher profile by agreeing to a 32,5% target with an upward revision clause. Also, the target is now on primary energy savings. That makes it easier to monitor developments.Even if the target is still not binding: We're now finally talking about Energy Efficiency. First.
So, what you're saying is: Now it's for real. It's not just on paper.
We have to be careful because we can't oversell Energy Efficiency. But one IEA report from 2015 already showed that there are many non-energy benefits. For example, health benefits as the air quality improves. There are also competitiveness benefits that we better understand now.
Industrial Competitiveness

There are large untapped potentials for improving Energy Efficiency, especially in energy-intensive industries. But sectors like the chemical industry, steel or the pulp and paper mills have been reluctant in the past to take action. What does it take to motivate them?
There is a lot of potential. No doubt about it. And a lot has already happened in these energy-intensive industries under the radar. But the large energy intensive industries are very conscious of what's going on in Asia or America. They're not going to let their competitors get the upper hand over them.
In order to be more attractive, Energy Efficiency should be seen as a strategic equipment in itself to increase competitiveness. It must be discussed at the top management level and seriously treated as a strategic decision.
I also think that with increasing CO2 prices, the emission trading scheme will play a stronger role in enhancing efficiency in the future.
What about small and medium-size enterprises?
This is a problem. Europe has a lot of SMEs, the world has a lot of SMEs, but the awareness of the importance for improving energy efficiency is not there. Most national governments are much more focused on the large energy intensive industries.
Even if the top 30 companies may be responsible for 80% of industrial energy consumption, there is big potential for energy savings with SMEs. They also are a motor of job creation and general welfare in the regions, so it is important to support them.
"SMEs need more than money. They need access"

What do you suggest should be done?
The SMEs could need a sort of "One Stop Shop" where they can talk about both technical and financial issues. That role could be plaid for example by national or regional energy agencies like there is in Upper Austria.
Often SMEs don't know how to build a business case for an investment in energy efficiency. They aren't aware of the possibilities to turn to an Energy Service Company. Such an intermediary is often valuable for building a more convincing case for a bank.
Member States should establish long-term energy performance strategies for SMEs in regular intervals. Just like Member States are required by the Buildings Directive to develop long-term renovation strategies for buildings und update them every three years. That would force them to consult SMEs and Industry as a whole.
Only providing funding by the European Union and many Member States is not good enough. SMEs need support to access the money. Today, the amount of paperwork or the complexity of procedures is too much for them.
The three biggest achievements in industrial Energy Efficiency

You said: "a lot has happened under the radar". What are the three biggest achievements in industrial Energy Efficiency in the past 10 years?
The most significant change in the last 10 years has been the introduction of Energy Management Systems, the ISO 50001. It changes the culture within a company towards energy efficiency, renewables and energy management as a whole.
In the past, most large companies would have an energy manager hidden somewhere on the factory floor. The ISO 50001 takes a more comprehensive approach from the company Board right down to the people working in the factory. In Germany and many other countries, it has taken off well and become very popular.
Has European legislation had any influence?
The second important development was the replacement of the Energy Saving Directive by the Energy Efficiency Directive by in 2012. This was the first time that the European Commission has introduced an energy efficiency instrument for the industrial sector with mandatory audits for large industrial companies.
Member States have now accomplished the first round of mandatory energy efficiency audits. And while the Directive made it only mandatory for large industries, some countries, like Italy, also included larger SMEs. Whether this first round was successful or not, is not so important. The big step was to get the industrial sector on a learning curve.
The Directive also provided some first guidance to SMEs and encouraged the recovery of waste heat from industrial processes.

And the third achievement?
The third important instrument was the emissions trading system as a driver for more energy efficiency. Although, to date, we have not seen sufficient results to promote energy efficiency.
Global best practice in Wels

What's left to be done?
The latest IPCC special report makes clear that we mustn't go beyond 1.5 degrees Centigrade, so we need to set our eyes on this goal.
Some people say that in many countries and sectors the low-hanging fruit now are gone. I completely disagree with that. Everybody has still more to do!
Let's take the mandatory audits I mentioned before: 90% of the measures recommended by the energy audits have not been executed yet.
The beverage industry and Belgium is a good example. They are very progressive and always looking for the most innovative ways to brew beer. That is the culture we have to develop: We can't rest on our laurels and be happy with 30-year-old boilers.
We should be looking at best practice globally. The World Sustainable Energy Days held every year in Wels, Austria, provide an excellent occasion to do that.
What do events like the World Sustainable Energy Days contribute?
These are early days for the industrial sector. It needs inspiration from other sectors. Therefore, the World Sustainable Energy Days are important to share ideas and learn from each other. It's encouraging to see so many experts and get so much analysis from all parts of the World. People from the Commission are listening. You get information about the results from EU-funded projects.
What is particularly interesting for industry representatives is the tradeshow where you can actually see and touch the technologies and discuss with the suppliers. People in industry love that.
We work too much in silos. When we are talking about buildings we should also talk about renewables. When we talk about renewables we should also talk about energy efficiency because they must work closely together in our low-carbon energy transition. Events like the WSED connect them.
Rolling up the sleeves

If you look at ongoing projects, what do you think could be the next groundbreaking innovation?
In the past, we've always been looking for that one thing that's going to be the ground breaker. When I was younger, we thought it was going to be nuclear energy. It turned out it isn't. After the first oil crisis, people like Jimmy Carter thought that Renewables would do the trick fast. But well, it has taken a little longer.  But I seriously believe the groundbreaker is in our using the full range of measures in a well-designed, well-thought through manner. I'm afraid there is no single technology that will achieve everything. So, we need to roll up our sleeves and keep plugging away.
What can organizations like Energy Efficiency in Industrial Processes do?
As for EEIP, we started in 2011 and built up a community from scratch. There was nothing on that topic at EU level. We now have about a hundred and forty thousand people following us on different channels of social media. There's great interest.
We publish a free magazine three times a year together with a partner. They print 25,000 copies that go to the factory floors.
We made big gains right now. But we also need to go beyond the question of industry and look at smart cities for example. We are also looking at new technologies such as blockchain and artificial intelligence.
What would be the promise of your organization, the EEIP? Or your personal promise?
We moved apartments last December, and there were 50 halogen lights in the ceiling in the place. I put all LEDs in there. It comes naturally to me because my father was Dutch and my mother was Scottish (laughs.)
As an organization, we're very small but we try to be good sustainable corporate citizens. We all come to work on public transport, and last week my Fitbit watch registered that I normally walk or run about 80 km each week.
But on EU and global level we can provide a platform for people to express how they do work on energy efficiency and how they want to do things in the future.
Meet the World and the EU at one event

You have also been an active supporter of the WSED efforts to promote the work of young researchers for a while. Why do you think it's worthwhile to attend the young researchers conference?
I don't know of any other event in Europe that does this for young researchers and I think this is fundamentally important. I've been on the scientific committee for many years now to evaluate the papers that come in from the young researchers. But people like me are not going to be the analysts in 2050. We have to build up new generations of researchers. They bring fresh ideas, new methodologies and new ways of expressing things.
And for them it is important to be able to showcase what they've done at an event like WSED. I give full credit for WSED for doing this.
How does your work benefit from it? What is different, when you come back?
When I was invited to the World Sustainable Energy Days the first time, I had no idea what to expect. But I was quite intrigued and I loved the Trade Fair that goes along with it. And I liked the people who I met. We had the most interesting discussions from morning to night.
You meet people from Portugal, from Bulgaria or from Romania. You'll see a speaker from Sweden and then the next is from Italy or from Canada. This is fantastic.
In Brussels, the members of the European Parliament and the people from the European Commission are running around like crazy. But in Wels, they are relaxed and you can talk to them. This is the one time you get to talk to them as human beings.
I have been in the game for a long time and I should be a little more jaded about it, but I do get excited.
Christiane and her team just keep going and have managed to put Wels and Upper Austria on the map. They had participants from 66 countries last year. That's indeed quite impressive. And to top it all, there's Austrian food.
Join the World Sustainable Energy Days: www.wsed.at
*EEIP = Energy Efficiency in Industrial Processes